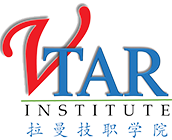 Privacy Notice
1. This is a Privacy Notice and shall govern VTAR in dealing with protection of personal data. To protect personal data, the Notice may be changed from time to time.
2. Personal Data Protection Act 2010 ("PDPA") came into force on 15 November 2013, therefore VTAR Institute ("VTAR") is hereby bound to make notice and require consent in relation to collection, recording, storage, usage and retention of personal data.
A. What is personal data
Personal data refers to any information which may directly or indirectly identify a person which could include sensitive personal data and expression of opinion. Among others it includes :-
Name
Identity card
Place of Birth
Address
Examination Result
Education History
Employment History
Medical History
Blood type
Race
Religion
Photo
B. Sources of personal data
In processing relevant services, VTAR may obtain personal data from various sources such as:
Your self

From your application forwarded to us. By submitting any application to us, you are hereby obtained consent for the information to be declared in the application.
There could be capturing of images or audios e.g. CCTV for safety and/or recording purposes. A notice will be displayed to the effect.

Third parties

VTAR affiliates in competition or survey or research or programmes.
Your participation with other entities.
Your guardian, legal representative or guarantor.
There maybe cross reference of your personal data for loan application or credit reference.
Previous education institutions or employers.

Websites & Mobile Application

Your IP address is automatically login into our server. Generally we do not link your IP address to identify each link unless in case of serious breach.
You may adjust your browser to disable 'cookies' to prevent storage of certain information in your system.
Geo-location, camera live feed, audio recording are automatically capture into our mobile application.
C. Purpose of personal data:
In servicing our obligations, the purposes for which your personal data may be used are inclusive but not limited to:-
For assessment of any application to VTAR
For processing any benefits and services
For communication purposes
For advertorial and news
For general administration and record purposes
For enhancing the value of education
For educational and related purposes consequential to VTAR
For replying any responds to complaints and enquiries
For the purpose of our corporate governance
For consideration as a guarantor for VTAR staff/ student applying for his/her scholarship/ study loan
D. Disclosure of personal data:
VTAR is under legal obligation to secure and protect confidential information including but not limited to personal data prior and after PDPA and it is our continuous and existing policy to do so.
In order to be effective in providing continuous service, certain disclosure needs to be exercised. Your personal data may be transferred and/or disclosed to third party and/or VTAR collaborative partners including but not limited to the respective and appointed outsourcing agents for purpose of fulfilling our obligations to you in respect of the purposes and all such other purposes that are related to the purposes and also in providing integrated services, maintaining and storing records.
In processing your welfare and/or providing our services, it is very important to transmit or share personal information to third parties, including but not limited to:-

Insurance company for processing insurance claims
Financial institutions for payment of financial rewards eg scholarship, loan, allowance, salary
Entities/affiliates for any loan/scholarship award or recognition and education-related activities
Your authorized third parties
Your guardian or legal representative or guarantor
Credit rating agency for credit reference in loan related application
Enforcement regulatory and governmental agencies or by any order of court or to meet obligations to authorities

Your data may be shared when required by laws and when disclosure is necessary to comply with applicable laws.
E. Retention of personal data
Any personal information shall be retained by VTAR in order to serve the above purposes and as required by relevant laws and shall be destroyed and/or deleted in accordance with our retention policy applicable for us in the event such information is no longer required.
F. Our strict privacy policy
VTAR is committed in ensuring the confidentiality, protection, security and accuracy of your personal information made available to us and it has been our ongoing strict policy to ensure that your personal information is accurate, complete, not misleading and updated. VTAR would also ensure that your personal data shall not be used for political and commercial purposes.
VTAR takes a high stand that protection of personal rights is well-established long before the introduction of PDPA. PDPA now serves as an apparent Act to protect and a defined tool to provide transparency and give public awareness in how personal data is dealt.
Subject to relevant applicable laws, sensitive personal data shall only be disclosed upon your express consent from your self.
G. Access to your personal data
You may access and update your personal data by writing to us at enquiry@vtar.edu.my (Attention: Legal Department). We may require further details or confirmations if necessary.
H. Consent is fundamental
By submitting or providing your personal data to VTAR, you had consented and agreed for your personal data to be used in accordance to the terms and conditions in the Notice and our relevant policy.
I. Withdrawal of consent
You may withdraw consent at any time by writing to us. We may require further details or confirmations if necessary.
If you do not consent or subsequently withdraw your consent to the processing and disclosure of your personal data, VTAR will not be able to fulfill our obligations or to contact you or to reward or to assist you in respect of the purposes and/or for any other purposes related to the purpose.
J. Dual Version
The Privacy Notice shall be in English and Malay. In the event of inconsistency, English version shall prevail.
Notis Privasi
1. Ini adalah Notis Privasi dan VTAR adalah tertakluk kepada notis ini ketika berurusan dengan perlindungan data peribadi. Notis ini boleh diubah dari masa ke semasa untuk melindungi data peribadi.
2. Akta Perlindungan Data Peribadi 2010 ("PDPA") telah dikuatkuasakan pada 15 November 2013, oleh itu VTAR Institute ("VTAR") adalah dengan ini terikat untuk memberi notis dan memerlukan persetujuan berhubung pengumpulan, perekodan, penggunaan, penyampaian dan penyimpanan maklumat peribadi.
A. Apa itu Data Peribadi
Data peribadi merujuk kepada apa-apa maklumat yang secara langsung atau tidak langsung boleh mengenal pasti seseorang termasuk data peribadi sensitif dan penyataan pendapat. Antara lain ia termasuk: –
Nama
Kad Pengenalan
Tempat Lahir
Alamat
Keputusan Peperiksaan
Sejarah Pendidikan
Sejarah Pekerjaan
Sejarah Perubatan
Jenis Darah
Bangsa
Agama
Gambar
B. Sumber Bagi Data Peribadi
Dalam memberikan perkhidmatan yang berkaitan, VTAR boleh mendapatkan data peribadi daripada pelbagai sumber, antaranya seperti:
Diri anda

Dari permohonan yang dikemukakan kepada kami. Dengan mengemukakan apa-apa permohonan kepada kami, anda adalah dengan ini dianggap telah memperoleh kebenaran untuk pengishtiharan maklumat di dalam permohonan anda.
Imej dan suara anda mungkin akan dirakamkan contohnya melalui CCTV untuk tujuan keselamatan dan/atau perekodan. Notis akan disampaikan.

Pihak ketiga

Rakan kerjasama VTAR dalam pertandingan atau tinjauan atau penyelidikan atau program.
Penyertaan anda dengan entiti lain.
Penjaga, wakil sah atau penjamin anda.
Kemungkinan terdapat rujukan keatas data peribadi anda bagi permohonan pinjaman atau rujukan kredit.
Institusi pendidikan atau majikan terdahulu.

Laman web & aplikasi mudah alih

Alamat IP anda secara automatik akan mendaftar masuk ke komputer pelayan kami. Secara umumnya kami tidak menghubungkan alamat IP anda untuk mengenal pasti setiap pautan kecuali di dalam kes pelanggaran yang serius.
Anda boleh mengubah pelayar anda untuk tidak mengaktifkan "cookies" bagi menghalang penyimpanan maklumat tertentu di dalam sistem anda.
Geo-lokasi, suaran-langsung kamera, rakaman audio secara automatik akan simpan ke aplikasi mudah alih kami.
C. Tujuan Data Peribadi:
Dalam memenuhi tanggungjawab kami ke atas anda, data peribadi anda boleh digunakan bagi tujuan-tujuan yang tidak terhad seperti berikut:-
Untuk penilaian mana-mana permohonan ke VTAR
Untuk memproses apa-apa faedah dan perkhidmatan
Untuk tujuan komunikasi
Untuk pengiklanan dan berita
Untuk tujuan pentadbiran am dan rekod
Untuk meningkatkan mutu pendidikan
Untuk tujuan pendidikan dan tujuan yang berkaitan dengan VTAR
Untuk member sebarang maklum balas, menjawab aduan dan pertanyaan
Untuk tujuan tadbir urus korporat
Untuk dipertimbangkan sebagai penjamin bagi kakitangan/ pelajar VTAR yang memohon pinjaman pelajaran / biasiswa
D. Penyampaian Data Peribadi:
VTAR adalah di bawah obligasi undang-undang untuk menjamin dan melindungi maklumat peribadi termasuk tetapi tidak terhad kepada data peribadi sebelum dan selepas PDPA dan ia adalah dasar sedia ada dan dasar berterusan kami untuk berbuat demikian.
Untuk memberikan perkhidmatan yang efektif secara berterusan, penyampaian maklumat tertentu perlu dilaksanakan. Maklumat peribadi anda mungkin dipindahkan dan/atau disampaikan kepada pihak ketiga dan/atau rakan kerjasama VTAR termasuk tetapi tidak terhad kepada ejen luar yang dilantik bagi tujuan memenuhi tanggungjawab kami kepada anda berkenaan dengan tujuan-tujuan di atas dan tujuan-tujuan lain yang berkaitan dengan tujuan di atas dan termasuk menyediakan perkhidmatan bersepadu, mengekalkan dan menyimpan rekod.
Dalam menjaga kebajikan dan menyediakan perkhidmatan, adalah sangat penting untuk menghantar atau berkongsi maklumat peribadi kepada pihak ketiga, termasuk tetapi tidak terhad kepada:-

Syarikat insurans untuk memproses tuntutan insurans.
Institusi kewangan bagi pembayaran ganjaran kewangan seperti biasiswa, pinjaman, elaun dan gaji.
Mana-mana syarikat atau rakan kerjasama VTAR untuk sebarang tawaran pinjaman/biasiswa atau penganugerahan, dan untuk sebarang aktiviti berasaskan pembelajaran.
Pihak-pihak ketiga yang diberi kuasa.
Penjaga anda atau wakil sah atau penjamin.
Agensi penarafan kredit untuk rujukan kredit bagi permohonan pinjaman.
Penguatkuasaan agensi kawal selia dan agensi kerajaan atau mana-mana perintah mahkamah untuk memenuhi kewajipan kepada pihak berkuasa.

Data anda boleh dikongsi apabila diperlukan oleh undang-undang dan apabila penyampaian adalah perlu bagi mematuhi undang-undang berkaitan.
E. Pengekalan Data Peribadi
Apa-apa maklumat peribadi akan disimpan oleh VTAR bagi tujuan-tujuan di atas dan seperti yang dikehendaki oleh undang-undang dan akan dibinasakan dan/atau dihapuskan mengikut polisi VTAR apabila maklumat tersebut tidak lagi diperlukan.
F. Dasar Privasi Kami Yang Tegas
VTAR adalah komited dan menjadi keutamaan kami dalam memastikan kerahsiaan, perlindungan, keselamatan dan ketepatan maklumat peribadi anda yang telah diberikan kepada kami dan ia telah menjadi dasar berterusan kami yang tegas untuk memastikan bahawa maklumat peribadi anda adalah tepat, lengkap , tidak mengelirukan dan dikemaskini. VTAR juga akan memastikan bahawa data peribadi anda tidak akan digunakan untuk tujuan politik dan komersial.
VTAR mengambil pendirian yang tinggi bahawa perlindungan hak peribadi telah diiktiraf lama sebelum kewujudan PDPA. PDPA kini adalah bertujuan menjadi Akta yang jelas untuk melindungi dan satu alat untuk memastikan ketelusan dan memberi kesedaran awam tentang pengurusan data peribadi.
Tertakluk kepada undang-undang yang berkaitan, data peribadi sensitif hanya boleh disampaikan apabila mendapat persetujuan dari anda.
G. Akses Kepada Data Peribadi
Anda boleh mengakses dan mengemaskini data peribadi anda dengan menulis kepada kami di enquiry@vtar.edu.my (Untuk Perhatian: Legal Department). Sekiranya diperlukan, kami mungkin meminta maklumat tambahan atau pengesahan.
H. Persetujuan Adalah Penting
Dengan menghantar atau memberikan data peribadi anda kepada VTAR, anda telah mengizinkan dan bersetuju untuk data peribadi anda untuk digunakan selaras dengan terma dan syarat-syarat dalam Notis ini dan polisi kami yang berkaitan.
I. Penarikan Balik Persetujuan
Anda boleh menarik balik persetujuan anda pada bila-bila masa dengan menulis kepada kami. Sekiranya perlu, kami mungkin memerlukan maklumat atau pengesahan lanjut.
Jika anda tidak bersetuju atau kemudiannya menarik balik persetujuan anda kepada pemprosesan dan pennyampaian data peribadi anda, VTAR tidak akan dapat memenuhi tanggungjawab VTAR atau menghubungi anda atau membantu anda berkaitan dengan tujuan-tujuan diatas dan/atau tujuan lain yang berkaitan dengan tujuan-tujuan diatas.
J. Dua Bahasa
Notis ini disediakan dalam dua bahasa, Bahasa Ingeris dan Bahasa Melayu. Jika terdapatnya sebarang kekeliruan, Bahasa Ingeris akan menjadi keutamaan.