HAIRDRESSING 美发
Duration: 12 Months
修习期:12 个月
Entry Requirement: 15 Years & Above
入学资格:年满15岁
Theory & Practical
理论与实践
Assist Loan Application *
可安排申请贷款
* Terms and Conditions Apply 须符合条件*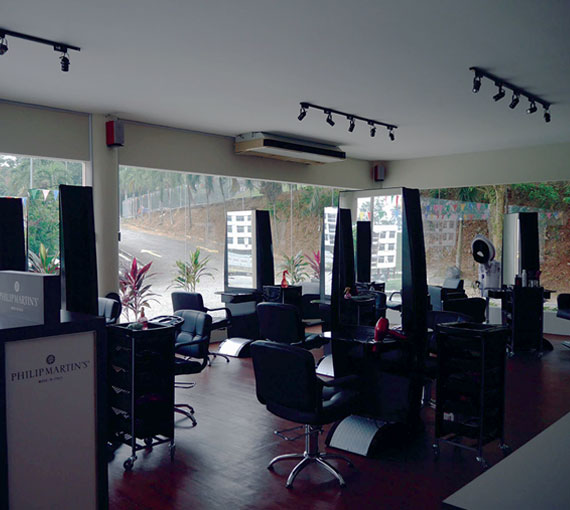 Course Overview
There are many training centres that provide Hairdressing Course in Malaysia, but VTAR may be the only training centre that using an organic product in training.
This course will expose participants to the hairdressing knowledge and skills which includes provide hair care advice, maintain hair cleanliness, producing desired hairstyle, promote maximum health & beauty of hair and scalp, maintain hair salon cleanliness and workplace safety, hair salon product retailing, hair cutting, perming, colouring, bleaching and straightening, and hair salon administration.
This course will be emphasized more on practical/hands-on skills to all the participants. It provides a set of activities that enable a person who aspires to achieve competency in this particular occupation, ultimately enhancing him/her on a career in the hairdressing industry.
All the training will start with practising on mannequins, but after the initial stage, most of the practise session will be conducted in salon environments using real models. This will enable participants to familiarize with the real working environment, and is able to expose participants to the different kinds of hair structures and facial forms.
Participants will be trained to present themselves to their very best advantage and achieve their highest potential by empowering themselves with the knowledge and skills required to handle the task of a hairdresser/hairstylist.
As one of the training provider for Hairdressing Course in Malaysia, VTAR is committed to help and prepare individuals to be productive youths contributing to social and economic development.
course structure 课程结构
Why Use Organic & Natural Product
Health & Safety In The Salon Environment
Client Consultation For Hairdressing Services
Shampooing & Conditioning
Hair Setting
Blow – Drying Technique
Style Hair Using Variety Technique
Hair & Scalp Technique 头发与头皮护理
Cutting Technique
Perm & Neutralize
Coloring Technique
English
Reception Skill
Difference Between Chemical And Natural & Organic Product
Salon Management & Consultation For Hairdressing Services
Advance Cutting Technique
Advance Perm And Neutralize Hair & Hair Straightening
Color Correction
Color Hair To Create A Variety Of Look
Hairstyling Project
CAREER PROSPECTS 就业前景和领域
Hairstylist 发型师
Hair Salon Receptionist 美发店招待员
Hair Instructor 美发导师
Stylists & Technicians 造型师
Salon Manager 美发店经理
Salon Assistant 美发店助理
Hair & Scalp Consultant 美发和头皮顾问
Fashion Show Assistant 时装秀助理
Photography Shoot Assistant 摄影拍摄助理
Private Hair Stylist 私人发型师
Colorist Consultant 调色师
Artistic Director 创意总监
Product Technicians 产品技术员