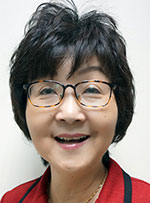 Mdm.
Tan Cheng Liang
Chief Executive Officer
Greetings from VTAR Institute (VTAR)
Hello From VTAR Institute!
I hope you and your loved ones are well in these special times.
First, let me say I hope you and your family are safe and healthy as you read this message. Thank you so much for your patience and understanding as we have been adjusting, like you, to the drastic changes in life during last few weeks. I am extremely appreciate of our students, parents, teachers, staff and administration for their positivity, flexibility and resilience during MCO period. A huge gratitude also goes to all front liners to keep us safe and healthy.
As you know, VTAR continued conduct classes via online to all students during this movement control order period. Our goal is to provide continuous educational opportunities and practice for students while Institute are closed but also eliminate as much stress as feasibly possible for students, parents, staff and teachers. The feedback from students for our online studies are good and positive because this is the only activity they could have during MCO. Otherwise they would be bored with just eat, sleep, watch TV or internet. When they return to school, they need only to do the practical training. It will safe much of their precious time also daily expenses. We may need to delay the final examination to July instead of June so that students will have ample time for practical training.
Vtar will launch the CYBER OPEN DAY to replace the planned open day on April 18th which is cancelled due to extended MCO. We will bring the open day to you, so get ready to talk to us.
Institute is important but so is your health. MCO time is to keep as many of us safe and healthy as possible. Stay home and stay safe so that everything can return to normal as quickly as possible. Let us pray to God for His mercy and grace to help our nation and people.