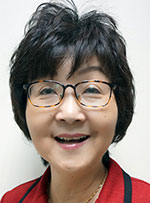 Mdm.
Tan Cheng Liang
Chief Executive Officer
Greetings from VTAR Institute (VTAR)
Hello From VTAR Institute!
First of all, we would like to congratulate and wish 'SYABAS' to 07/19 intake students whereby their determination, hard work and dedication have been a remarkable past month! Our level 2 and 3 electrical, diploma in hairdressing, PW2 full-time and part-time, level 3 electronic, diploma in bakery, level 2 beauty students as they all 100% passed and also our level 2 electronic students achieved 99% and bakery intermediate students achieved 98% passed during their final examination. We are also happy that all of these students have a 100% employment offer from various industries.
With this joy, we thrilled to welcome the September Intake students to VTAR Institute! We are excited that you have chosen VTAR Institute and we glad you've joined VTAR family. Our Institution took preventive measures by installed a disinfection booth at the entrance of VTAR, compulsory to wear masks or face shield, enough sanitizer, keep social distance and measure body temperature at the Institution lobby daily. With such preparations, we feel more secure when our students back to Institution. We are looking forward to meeting new faces and also would like to welcome our existing students to continue their second year. We also hope all of you recharged and ready to start a new term together with new intake students.
Our Instructors, staff and administration are focused on providing quality training and learning experience for all students through the various curricular and extracurricular opportunities available. Our focus as educators will continue to be on preparing students for college and careers by developing essentials skills and behaviours in a safe, supportive environment. Our highly skilled Instructors, who are experienced and dedicated, embrace flexibility in giving skill training and build a strong relationship with all students.
We encourage you to take the time to browse our website. You can enjoy viewing our character building activities, open day, sports, career fair and will find out more about VTAR's holistic training, our mission and vision and be confident that VTAR is the right choice for you.
And with this, we wish you every success at VTAR Institute and we are confident that you will find it an immensely rewarding experience.