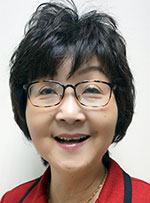 Mdm.
Tan Cheng Liang
Chief Executive Officer
Greetings from VTAR Institute (VTAR)
Hi everyone!!
First of all, we would like to congratulate the year 2018 STPM and SPM top achievers and to those students who are not academically inclined are at a loss after getting their exam results, don't allow it to bring you down. "Turn it into motivation for you to keep moving forward to achieve excellent results''. Regardless of whether school leavers are from the arts or science stream, it is important to select a discipline that matches interest. VTAR would a better choice to study a vocational course and obtained the Malaysian Skills Certificate (SKM). The certificate is awarded by the Ministry of Human Resource Malaysia and is recognised by the Malaysian government for work. We welcome students and parents to join our upcoming 2 days 'OPEN DAY ' on 6th and 7th of April, 9 am-5p m.
We are a modern and unique technical institution specialising in hands-on, applied to learn focused solely on preparing students for the world of work. We have built strong relationships with industry and training, all providing a fast track into employment for many of our students. Our highly skilled Instructors, who are experienced and dedicated, embrace flexibility in giving skill training, curriculum design and engagement for our students.
If this snapshot of VTAR Institute website has created interest in you, please contact us to gain a deeper insight into the offering of the Institute. You may wish to make arrangements to visit the Institute for a personalized tour. This will enable you to appreciate more fully, the warmth and passion how the dedicated staff can best cater to your children.