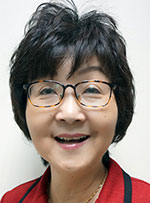 Mdm.
Tan Cheng Liang
Chief Executive Officer
Greetings from VTAR Institute (VTAR)
Hello From VTAR Institute!
Welcome to the 2020 January new intake students and Happy Chinese New Year!
I hope everyone has had the chance to relax and enjoy quality time with family and friends over the holiday season. The start of training after a significant break, always provide a great opportunity to re-establish a focus on learning.
At VTAR Institute, our students are our priority and we take pride in their achievements. Our fundamental objective is to provide students with an environment that enables them to reach their full potential. We are here to support you every step of the way.
Our dedicated Instructors, provide quality training, equipping students with the necessary skills for them to embark on their future career. At this same time, we would like to express our congratulations to all 287 students who successfully graduated and make proud of every parents attended VTAR 23rd graduation ceremony held on 18th January 2020. 'Syabas' graduands!
We fully understand the challenges of the students may experience while studying away from their home country. Our faithful Instructors and staffs support students training needs fully and are committed to looking after students 'personal welfare and wellbeing.
We encourage you to take time to browse this website. You can enjoy viewing our character building activities, open day, sports, career fair and will find out more about VTAR's holistic training, our mission and vision and be confident that VTAR is the right choice for you.