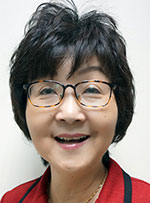 Mdm.
Tan Cheng Liang
Chief Executive Officer
Greetings from VTAR Institute (VTAR)
Hi Everyone!!
We just want to take this opportunity to thank students, parents for your understanding and calm, positive approach to the Covid-19. The current situation that the entire globe is facing is challenging not only education, but every industry in its own way. Here, at VTAR continued to conduct classes online for all students during this movement control order period. Our goal is to provide continuous educational opportunities and practice for students while Institute are closed but also eliminate as much stress as feasibly possible for students, parents, staff and teachers.
We are happy to announce that our Diploma in Electronic students have passed 100% in their online final project and internship presentation on June 2021. All of their determination, hard work during the EMCO period and dedication have been remarkable on the month of June 2021!
We are also excited to inform that, our CYBER OPEN DAY for September Intake 2021 has started this month July until the end of October 2021. We bring the open day to you, so get ready to talk to us. We welcome all the parents and students who wish to know more about vocational programmes. VTAR is committed to providing excellent quality skill training with our dedicated Instructors force in achieving its mission. We also hold on to believe that in order to develop successful skill graduates, we should not just focus on education but also guide the students to develop better attitudes, mind-set, moral values that it required in the competitive global market.
And also, we are thrilled to inform our online CAREER FAIR will start on 22nd July until 21st August and there will be seven companies to participate. It would be a great opportunity for all our graduates and alumni members to provide a good platform to network and build rapport with prospective employers. Networking enables us to establish important contacts and opens doors to many opportunities for the future.
We encourage you to take the time to browse our website. You can enjoy viewing our character building activities, open day, sports, career fair and will find out more about VTAR's holistic training, our mission and vision and be confident that VTAR is the right choice for you.
And with this, we wish you every success at VTAR Institute and we are confident that you will find it an immensely rewarding experience.