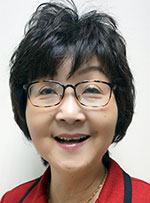 Mdm.
Tan Cheng Liang
Chief Executive Officer
Greetings from VTAR Institute (VTAR)
VTAR was formerly known as Institute Jayadiri which was founded in 1992 as a community project of KOJADI and conducts its classes in some shoplots in Old Klang Road. Then in 2000 Institute Jayadiri was relocated to Wisma MCA and renamed Kojadi Institute. In 2014, the President of MCA approved the relocation of Kojadi Institute to Tunku Abdul Rahman University College in Setapak, Kuala Lumpur in the hope that this new premise will have a more conducive environment for the students. Here we are today, with MCA constant support, our dream has come true. A new beginning and a new name, VTAR INSTITUTE.
VTAR has added and upgraded a lot of classrooms facilities, new course, set-up 10 sport activities club, extra-curriculum to provide holistic education and produce. Equipping them with both mentally, physically and socially to enter the challenging skill and technical career market. Some of our students have been offered jobs even before they completed their courses, as they impressed industry players with their practical skills.
We moved into new 4-storey buildings about a year but the enrollment of students has increased 10 times and we are short of space for expansion of new programme now. We doubled the courses offered to meet the growing demand for vocational training in various sectors and the fees are relatively affordable as it is a non-profit organisation. VTAR is grateful to have full back-up from MCA and the board of directors to help look into future expansion plan.
MCA rebrand and transform VTAR to help train and produce a more innovative and skilled workforce to meet industry demands as it stated under the National Key Economics Areas, Malaysia will need to have 1.3 million technical and vocational man powers. MCA will spare no efforts in developing VTAR Institute to cultivate Malaysian technical and vocational talents to get ready for the 2020 high income nation target.
VTAR provides students with hands-on training, an opportunity to serve the community and a humanistic environment in the process of learning. This will add value to the course programmes, making VTAR Institute learning experience much more beneficial and meaningful for the students. VTAR Institute even ensures that students gain spiritual edification and moral improvement.
Thank you.