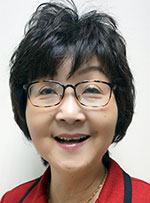 Mdm.
Tan Cheng Liang
Chief Executive Officer
Greetings from VTAR Institute (VTAR)
Hello from VTAR Institute! We are excited to welcome our 1st batch PW2 part-time students to our Institute. We are very proud that VTAR is the first private institute in Malaysia received the approval from Energy Commission (ST) to offer Wireman Course (PW2). We are conducting a two year full-time course and a six month part-time course to eligible applicants.
In this month, we have opened up an 'Eloquence Training Class' for VTAR students. We encourage our students to participate as they will become a more confident and effective communicator. We also successfully started our Furniture Production Operation Level 3 class on 3rd September 2018. The graduated SKM 2 students came back from the furniture industry to continue their SKM 3.  We provide an appealing and stimulating program nor activities that is flexible to the needs of each and every student as we strive for producing skilled manpower and personal bests for all of our students. Our passionate Instructors ensure our students grow in confidence and capabilities and develop the skill for the Industry 4.0.
We also had started the most awaiting programme Level 4 'Diploma Kemahiran Malaysia' for our past year graduated Electronic students. The students are excited to come back to further their study in Diploma level. Our dedicated Instructors and management staffs worked alongside these students in attaining their goals. VTAR students, Instructors and staffs continue to change the world for the better. None of us will ever be the same because of the valuable experiences we share with one another at this Institute.