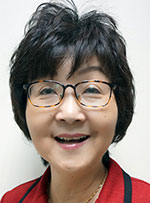 Mdm.
Tan Cheng Liang
Chief Executive Officer
Greetings from VTAR Institute (VTAR)
Hello From VTAR Institute!
Hi everyone! Thank you for visiting our website to learn more about VTAR Institute. We will keep you updated with upcoming events at our Institute. We are so excited to announce that VTAR is holding a 2 days 'OPEN DAY' on 6th and 7th December 2019, from 9 am – 5 pm at VTAR Institute. We welcome all the parents and students who wish to know more about vocational programmes to participate in this event. This would be a great opportunity to explore the campus and get a feel of what college life is really like. There will be exhibition, demonstration & hands on workshop, campus tour, charity and course enquiry session been arrange on this event. VTAR is committed to providing excellent quality skill training with our dedicated Instructors force in achieving its mission. We also hold on to believe that in order to develop successful skill graduates, we should not just focus on education but also guide the students to develop better attitudes, mind-set, moral values that it required in the competitive global market.
We also would like wishing you all a Merry Christmas. We cordially invite students, instructors and management staff to join celebrate the Christmas Party on Thursday December 12th, 2019.
Lastly, we would like to wish good luck and all the best for those students sitting for the final exam in December 2019. We want urge every student to not only study hard during the exam period, but also look after yourself. Plan your time carefully and get in enough rest so that you can concentrate while you're doing your exams.