Bakery 烘培
Duration: 6 Months
修习期:6 个月
Entry Requirement: 15 Years & Above
入学资格:年满15岁
Theory & Practical
理论与实践
Assist Loan Application *
可安排申请贷款
* Terms and Conditions Apply 须符合条件*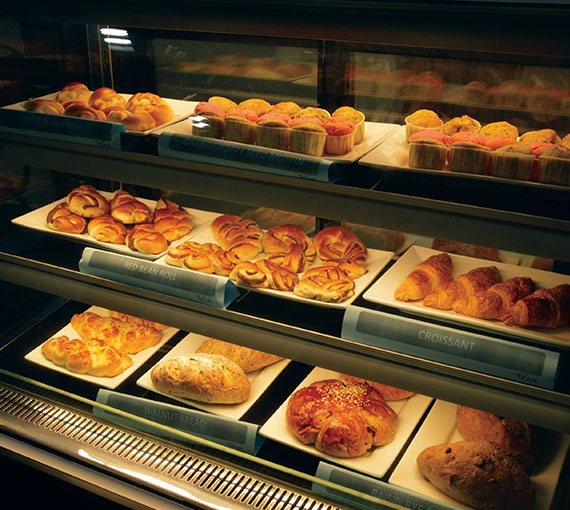 Course Overview
VTAR Institute also provides training in Bakery course in Kuala Lumpur, Malaysia. The training includes producing bakery and pastry product in accordance with the standard recipe, production requirement, standing order and Hazard Analysis and Critical Control Points (HACCP), Good Manufacturing Practice (GMP) and Halal requirements.
This course will expose participants to the basic baking process which includes safety, food handling, preparing ingredients, producing fillings, baking bread, pastries, cookies and cakes as well as practising a cleaning process after work. This course will be emphasized more on practical/hands-on skills to all the participants. At the end of the course, the participants will be able the handle the task of a baker.
The demand for qualified and experienced Bakery Production personnel is important as of now and in the near future as the Hospitality and Tourism industry is developing rapidly. As one of the training providers for Bakery Course in Kuala Lumpur, Malaysia, VTAR is committed to help and prepare individuals to be productive youths contributing to social and economic development. With high and rapid demand for skilled personnel in this field, VTAR has to design the course to provide an intensive training in order to produce competence Bakery production personnel at the entry level and intermediate level that able to perform a significant range of varied work activities, performed in a variety of contexts, with some of the activities are non-routine and required individual responsibility and autonomy.
course structure 课程结构
Cookie
Filling Bun
Bread
Pizza Dough
Tarts
Pie Dough
Puff Paste
Short Paste
Choux Paste
Cupcake
Dessert
Gelating & Pudding
Pau
Bread & Roll
Method Of Baking Cake
Preparation Of Icing
Cake Decoration
Cup Cake with Butter Cream Decoration
Muffin with Sugar Paste Decoration
Sponge Cake Decoration
Figure Cake Decoration
Birthday Cake Decoration
Sugar Paste Decoration
Chocolate Decoration Design
Chocolate Cake
Chocolate Praline
Valentine Time Cake Decoration
Sugar Box with Chocolate Praline
3 Tier Wedding Cake
Royal Icing Gum Pate Flower
CAREER PROSPECTS 就业前景和领域
Bakery 面包师
Bakery Receptionist 面包店接待员
Bakery Sales Associate 面包店销员
Bakery General Manager 面包店经理
Cake Decorator 蛋糕装饰师
Retail Baker 零售面包师
Bakery Shift Supervisor 面包店值班主任
Bakery Retail Associate 面包店零售